So far everything smooth, normal routine but right in these days around the world, and specially in Norhern Italy, some catastrophiic events are raging. Covid19 has invaded Europe. On March 10th Dolomiti Superski announces the closing of all the ski-lifts and cable cars. Back home, in valley Val di Fassa, prople are put in quarantine and very strict restrictive measures are launched; people must stay home and they are only allowed to go out for serious necessities.
We are told that we will have to wait fourteen days before we are allowed to leave the island or the Norway and that strict check are being done on the famous bridge. Actually, my plan was to leavea Senja after a week north of Tromsø with another group. Saturday 14th should have been my last day in Senja; I should have gone to Tromsø on the 15th. Meanwhile the second group had already arrived in Norway and they were acclimating.
It was impossible to leave the island; we had been in Norway for only one week and the quarantine was set at fourteen days. On Tuesday 10th the situation breaks through: the government exorts the tourists to leave the Country. The first group hastily leaves Scandinavia and I manage to reach the others that could not wait to see me. We don't know how things might evolve, we don't know when and how we'll be able to go back to Germany; flights are being cancelled. In the meantime, the pandemic has bursted off; Milano and Bergamo are lazarettes, Italy is on its knees and our morale, specially mine, is very low.
Our plan for the second week in Norway was to only do ski mountaineering excursions. Since the weather is not bad and our desire is growing, we go for some ski mountaineering hikes in the surroundings, mostly on the Kvaloya island. All the hikes kind of look the same: starting poin by the sea, first 400 meters through sparse shrubbs woods, then the slopes open up and, depending on how steep and arduous the ground is, the peak can be reached through variously hard paths on couloirs and ridges
With breath taking views, from the peaks one could never get tired of admiring the fjords that surround him. The descent is always spectacular since almost every night we get a spray of fresh snow. In the evenng, then, we all cook and have dinner together and we recharge for the day after. Saturday march 21st comes: again, flight cancelled, delays, changes. Somebody in the group manages to leave right away, someone else leaves the day after. I -"poor" Italian- have the hardest problems; I am still here and I just found out that my March 28th flight to Frankfurt has been cancelled.
I am going to close this report by saying that ski mountaineering in Norway is really unique and fatastic. For a self-respecting ski mountsaineer a trip to Norway is a must, at least once in a ligetime.
We are planning some more ski mountaineering tours in Norway for next year... now it's the time to be optimistic and look ahead hoping that all will soon get back to the everyday tranquility!
Renato Bernard - Mountain Guide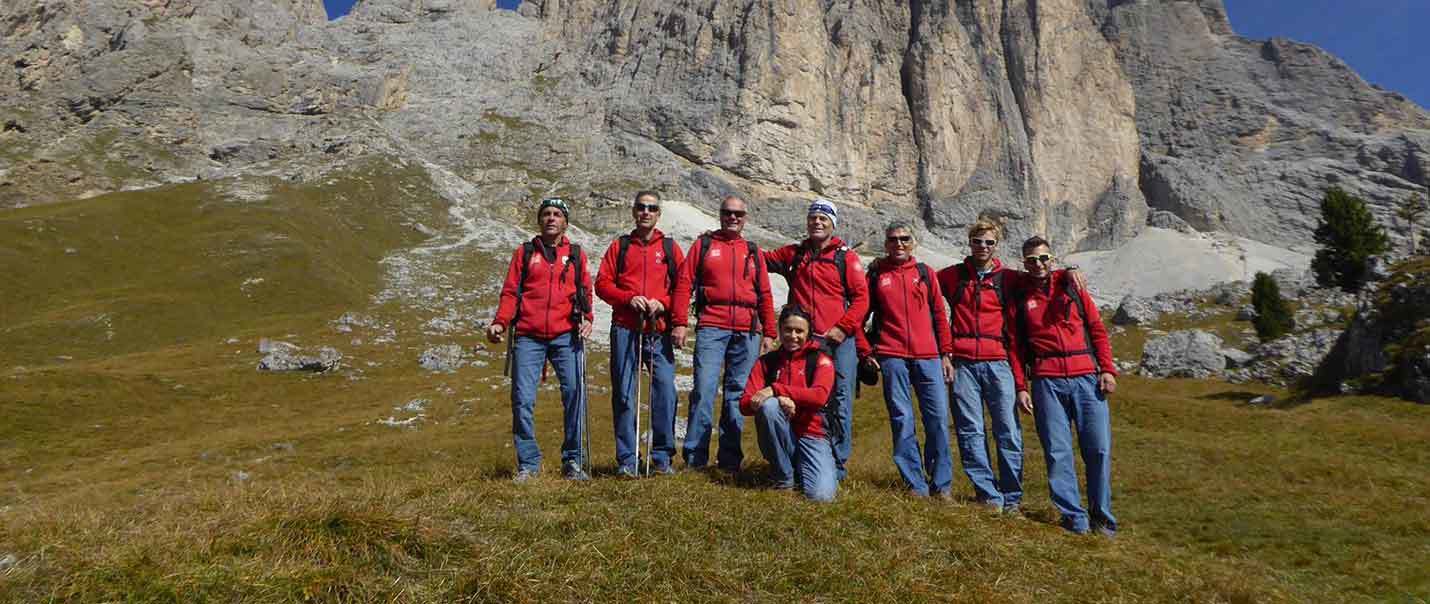 Fassa Guide
The mountain guides of the Fassa Guide mountaineering school organize courses and excursions, both group excursions and with private mountain guide; stupendous activities and itineraries that will accompany you discovering the marvelous treasures of the Dolomites. Fassa Guide is at your disposal to assist you and to follow you in your adventures of freeride skiing, ski mountaineering, climbing, trekking, via ferrata excursions and any other kind of excursion.
Get in touch with us for more information on all the activities:
Phone number: +39 349 642 4284
Reservations & info: booking@fassaguide.com